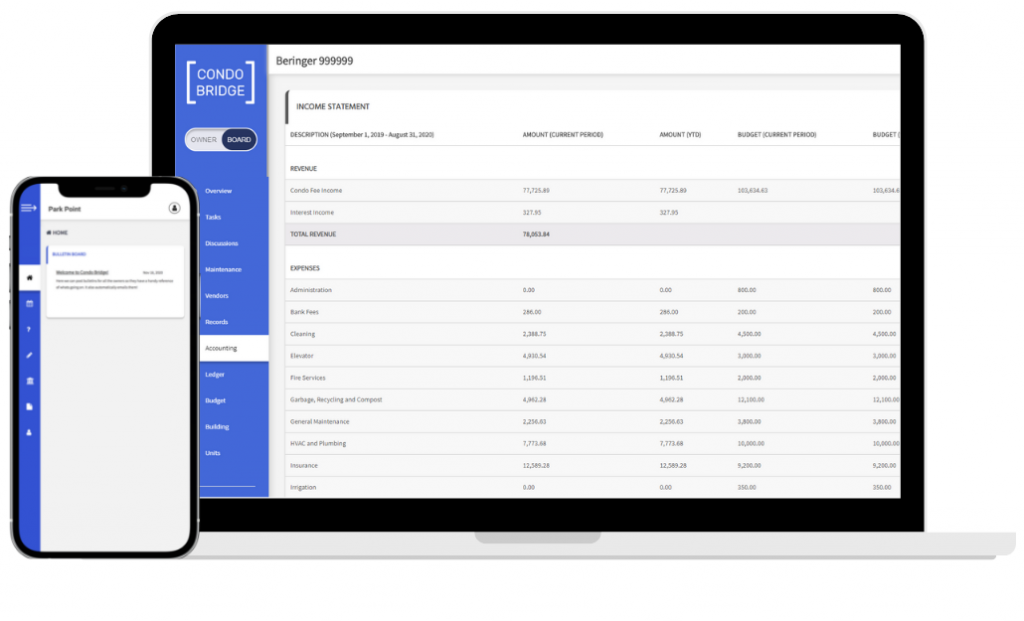 The only automated property management solution
Condo Bridge empowers communities to self manage by providing an all in one software solution, designed for condominiums
Thats right, FREE! Drop is a note to be notified when self registration opens in late 2022, and the first 50 signups will have access to the Condo Bridge software solution free of charge!
Any Device. Anywhere. Automated
Its time condominium management entered the digital era, if you are looking for an all in one solution you've found it! Communication, payments, accounting, documents and so much more re-envisioned the way it should be.